We Build Products

We're an innovation lab and consultancy for Products and Services that improve the world we live in, support developers and make people's lives easier.
We Specialise in Health & Wellness
Our experience building and innovating new experiences in Health & Wellbeing taught us that being part of a collaborative community is the key to building a new future of Healthcare.
Get In Touch
Our Experts
Our team is at the top of their game. Most of our senior consultants are CEO's or key players at major tech firms. We specialise in both the design and technical strategy through to implementation.
Steve Schofield
Technology Consultant
Steve is the Founder of Beach, an experienced Technical Director, Product Manager, Lean Startup advocate and not the worst iOS and rails developer in the world.
Elliott Kember
Technology Consultant
Elliott is the original developer of Hammer, Forge and Anvil. He's now at Dropbox, but continues to actively advise and educate us an all things web tech and interfacey.
Hector Simpson
Design Consultant
Hector is the original designer of Hammer, Forge and Anvil. He's now at Heroku, but continues to actively advise and inspire us with his amazing UI designs.
Sergio Mottola
Strategy Consultant
Sergio is CEO of Nuwe and a talented strategist with a passion for health & technology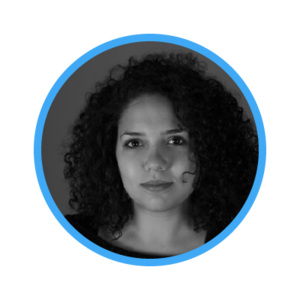 Rosa Van Wyk
UX & Design Consultant
Rosa heads up all of our UX driven projects, so that's basically everything we do she's involved in.
Sergio Santos
Technology Consultant
Sergio is a talented Ruby & Android developer, previously founder of a startup called Bundlr and former head of technology at Nourish Care.
Forge - For Hosting Websites
Websites are still the greatest tool we have for promoting businesses, launching new products or prototyping ideas.
The important thing is that the hosting is invisible, super simple to use and always there for you.
Make lightning fast websites with Forge.
Get Forge
Learn More
Hammer - For Building Websites
We found that writing code early and learning from our users helps us to build better products.
We've made it easy, with Hammer. Build prototypes, mockups, static sites with html, css and javascript.
Hammer comes with some amazing features to speed up your design and development process.
Get Hammer
Learn More
Anvil - For Running Your Websites
Anvil gives you a .dev domain to use for local development.
It's an elegant solution to a fiddly problem. If you're using services like TypeKit, you'll know that localhost wont work.
Anvil works with any static HTML content or anything using Rack such as Ruby on Rails.
Get Anvil
Learn More
Nuwe - Platform as a Service for Health Apps
Building health apps is hard, complex and expensive.
The Nuwe platform transforms how you build your ideas.
Integrations with wearables, data sources, machine intelligence and secure compliant data storage are the pillars of Nuwe.
Try Nuwe
Learn More
UX and Service Design
Our Lean UX driven product and service design process is world class.
Lean Persona Development
Qualitative and quantitative user research
Experiment driven workflow
Agile and collaborative project teams
Mobile Platforms
We specialise in native mobile application development for iOS and Android platforms
Healthkit & Google Fit
Apple Watch and Android Wear
Push Notifications
Rapid Prototyping
Web
Ruby on Rails, Node / Express and pixel perfect front-end web interfaces.
Test Driven Development workflow
Continuous Integration and Automated Deployments
Custom gem / npm development
Scaleable and secure architectures
Machine Intelligence
Agile and integrated data science services for real world use cases.
Machine Learning and Probibalistic Modelling
Predictive Analytics
Recommender Systems
Data Engineering
"Steve is a born team leader."

"In his vocabulary the word problem has been substitute with the word solution. Everything he does seem effortless. As this wasn't annoying enough Steve is also one of the finest experts in web trends I know."

Alfredo Violante, Brand Strategist & Designer and Head of Brand at Mitoo

"Steve has been a great resource to work with."

He presents complex data in simple language and understands our core objectives, against which he has delivered very well.

Emma Loisel, Angel Investor & COO Exchange Lab

"A huge asset for any agency and clients alike. I would not hesitate in recommending Beach."

I worked with Steve for the best part of 3 years and throughout this period he continuously demonstrated his talent in successfully leading complex and large scale global retail projects. A really intelligent guy who has the ability to breakdown the most complex of projects or challenges and clearly define and communicate the right solutions

Alasdair McIntyre, Managing Director Double Europe.
At Beach, we have a vision. Creative people around the world hold the key to creating new life experiences for real people. Developers, designers and entrepreneurs are disrupting the old ways of doing things. We are enabling them to do that faster and more cost effectively.
Technological advances in cloud services, internet-of-things, sensors, cheap peer-to-peer video, machine learning and artificial intelligence, mobile platforms penetration are creating an unprecedented landscape for change.
We believe there's a massive new shift in the way health, fitness and wellness services are designed, delivered and experienced end-to-end. It's going to change everything, but we need to change it together.
Read More
Subscribe
Frequently Asked Questions
Are you taking on new projects?
We are very selective about the projects we take on, that's a lesson we've learned the hard way over the years. But we are always interested to hear from people with big ideas that can have a big impact on the way people live their lives, so for you, we're all ears...
How do you work?
We work together, very collaboratively and most importantly, we work closely with your customers. Over the years, we've developed a process for building products that draws on philosophies and practices of agile development, lean startup and lean UX. We belive that experimentation and rapid iteration of ideas is critical to success and avoiding waste of time and money.
When can we start?
That's largely up to you. If you've got a project that you want to get started and you believe we'd be a good fit, then get in touch - we're happy to hear from you.

Contact
Subscribe to stay informed